40055698129088 40055701602496 40055701635264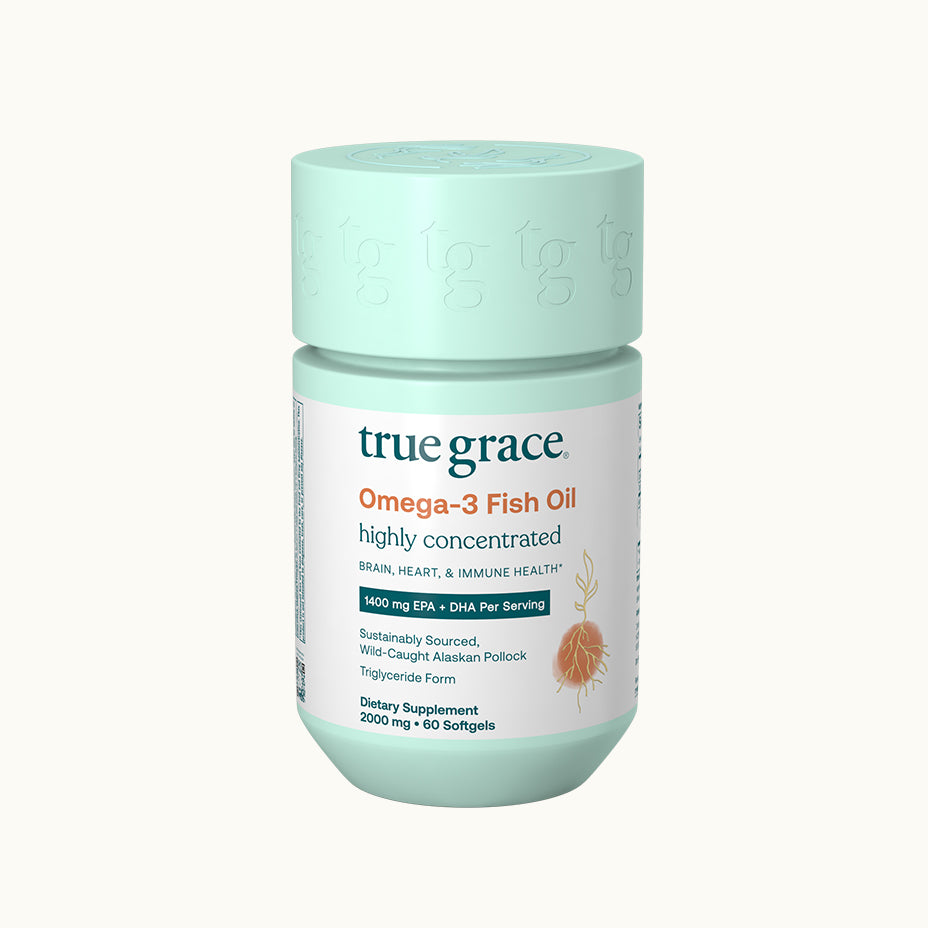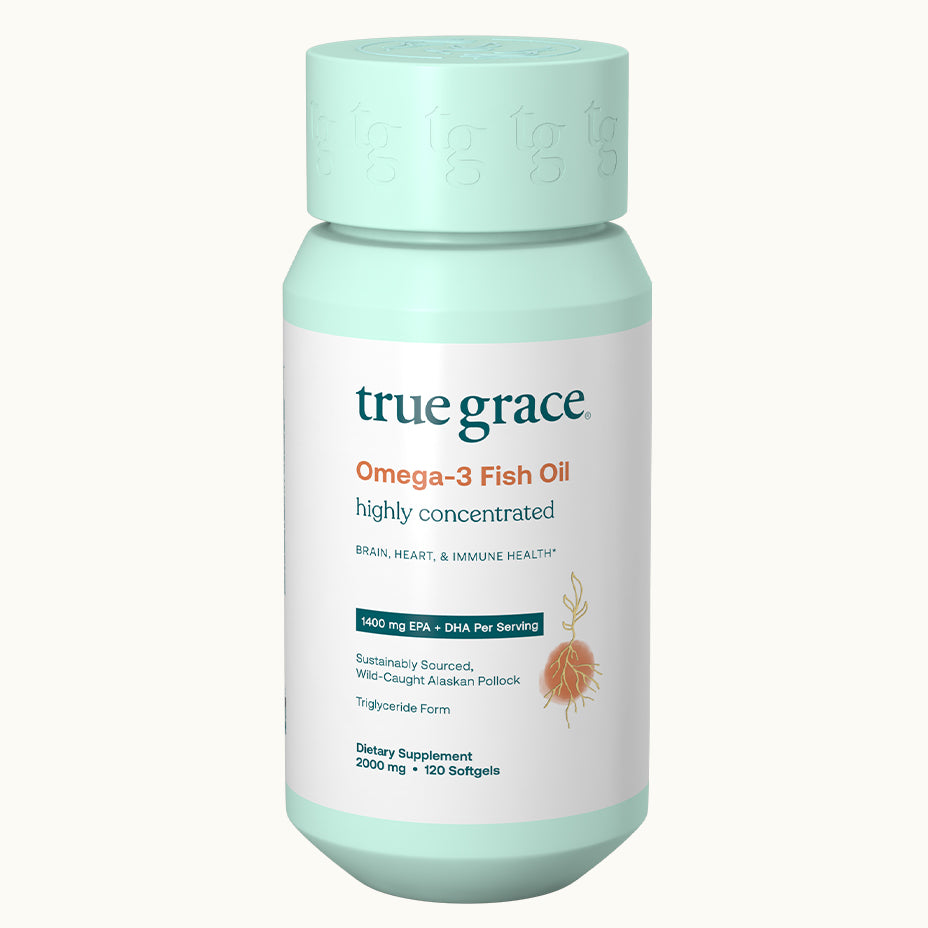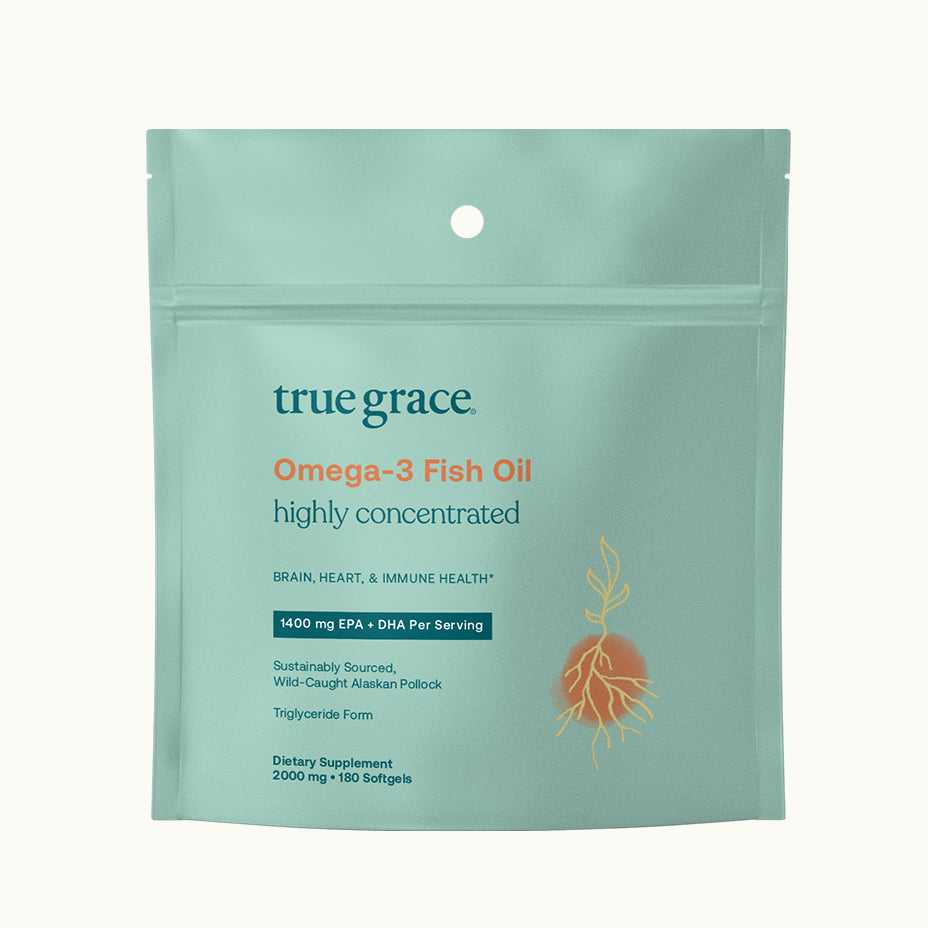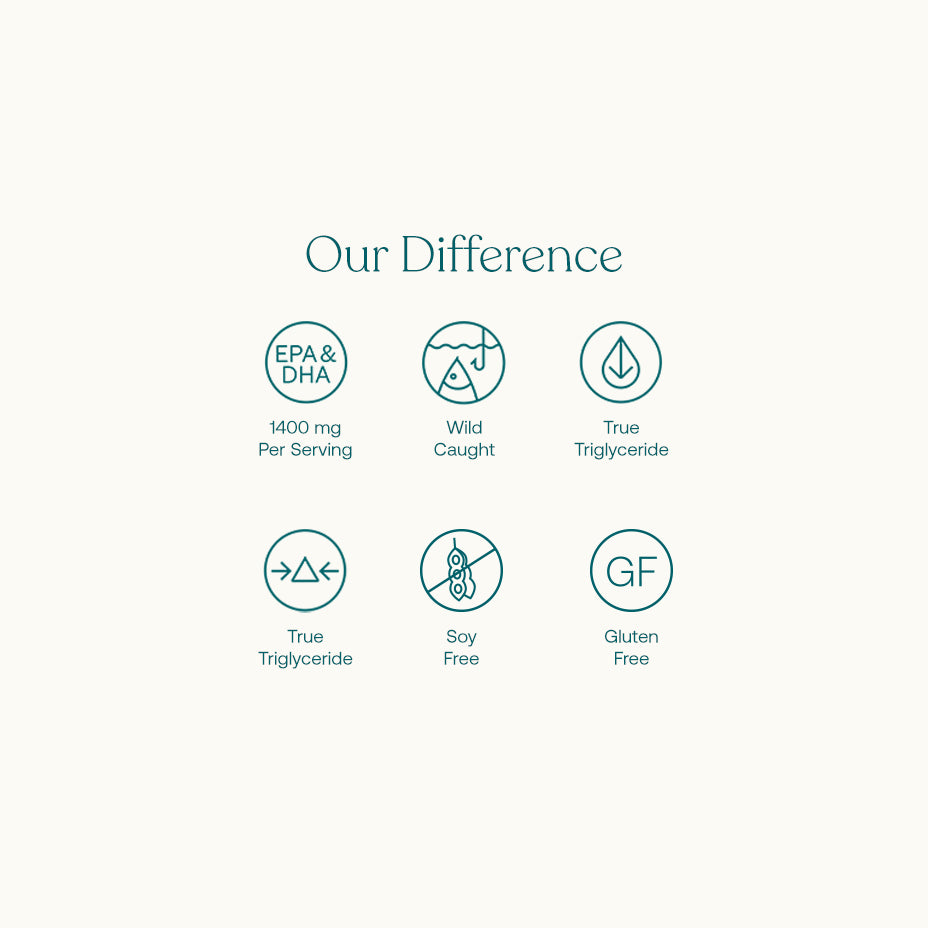 Highly Concentrated
Omega-3 Fish Oil
Sale price

$31.95

Regular price
$31.95
Omega-3 Fish Oil for Brain, Heart, and Immune Health*
Sustainably sourced, wild-caught Alaskan fish
Provides 1400 mg of the essential fatty Acids EPA and DHA in triglyceride form
Supports healthy blood lipid levels and normal brain function*
Supports a healthy immune response*
May help support joint health*
Suggested Use
Adults take two softgels daily with food.
True Difference
True Grace Omega-3 Fish Oil is crafted with intention. Our fish oil is carefully sourced and selected, providing high concentration, optimal absorption, and utilization of the key nutrients EPA and DHA.*
Look to this fish oil for:
brain, heart, and immune health support
the true triglyceride form of omega-3 oil
sustainably sourced wild Alaskan Pollock
True Transparency
You've probably seen all kinds of fish oils out there. They all offer two key omega-3s: EPA and DHA. What they don't offer is transparency about how the oil is sourced.
But we do.
We source our fish oil from Alaskan Pollock that have been freshly caught for human consumption in fisheries with a proven record of sustainable management (think minimal bycatch and no bottom trawling). Those fish then go to a family-owned and -operated refinery in the USA.
Our fish oil is traceable back to the specific fishery it came from, so you can be assured that it meets strict standards for sustainability, including its impact on wild fish populations and their ecosystems.
With True Grace, you can be confident in the product you're taking. This is true transparency.
Key Ingredients
Sustainably Sourced, Wild-Caught Alaskan Pollock
Alaskan Pollock live a short life and do not bio-accumulate heavy metals and toxins the way older fish do. That's why every serving of True Grace Omega-3 Fish Oil contains 2000 mg of AlaskOmega® triglyceride fish oil concentrate. AlaskOmega® is a registered trademark of Wiley Companies.
True Triglyceride Form for Better Absorption
Our fish oil contains omega-3s in their triglyceride form: a more bioavailable form for optimal absorption. Studies support that the use of the triglyceride form leads to a greater increase of your omega-3 index (the levels of omega-3s in your blood) than forms like ethyl esters do.*
1400mg
Per Serving
Wild
Caught
Molecularly
Distilled & Purified
True
Triglyceride
Soy
Free
Gluten
Free
True Assurance
Every lot of True Grace supplements undergoes extensive third-party testing. Regulation says we don't have to do this much testing; many companies don't. We do because of our commitment to integrity.
You deserve to know that what you're putting in your body is healthy, safe, and of the highest quality and potency. If a supplement is available for you to buy, it's passed every single test. That's what quality is all about.
What we test for
ADULTERATION Passed
IDENTITY Passed
POTENCY Passed
MICROBES Passed
HEAVY METALS Passed
By submitting, you represent that you have read and agree to our Terms and Conditions and our Privacy Policies. Product reviews are provided for informational purposes only and reflect solely the views and opinions expressed by the contributors and not those of Life Extension. We do not verify or endorse any claims made in these reviews.